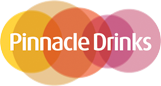 Established in 2012, Pinnacle Liquor Group exclusively partners with winemakers, growers, brewers and distillers to deliver some of the world's leading brands across the wine, beer and spirit categories.
Whether it's a single malt whisky from a distillery established in Scotland in 1897, a craft beer from Western Australia or a rich red from Barossa Valley, Pinnacle Liquor Group showcases brands which over deliver on quality and character.
Based in the Barossa Valley, our five-star James Halliday rated winery, Dorrien Estate produces benchmark wines by exclusively partnering with leading winemakers and sourcing from some of Australia's most celebrated regions.
Also in the Barossa, our state-of-the-art packaging operation, Vinpac International, provides specialist wine packaging, bottling, winemaking, laboratory and warehouse/despatch services.
Our head office in Surry Hills, Sydney, centrally manages the brand and marketing activity for the wine, beer and spirit brands across the Pinnacle Liquor Group portfolio.